1. Login Screen
A High level of User rights and permission system is fully implemented into SkyPOS. Just fill in your username and password into SkyPOS and your permitted modules appear on your screen. User rights and permissions can be configured by Admin at any moment very easily for all the users.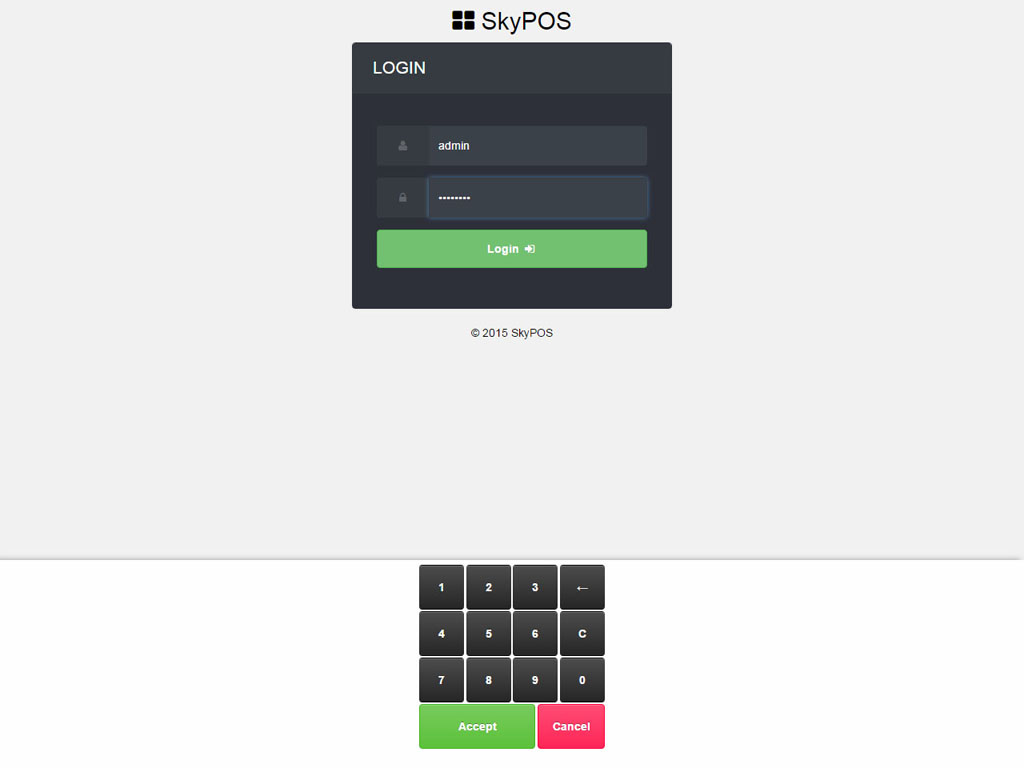 2. Order Feeding
Here user is presented with a billing screen along with the list of items arranged categorically. Various types of items can be coloured differently. The price of each item is also mentioned. User can also click on a particular item multiple times to increase its quantity to be billed of that respective item.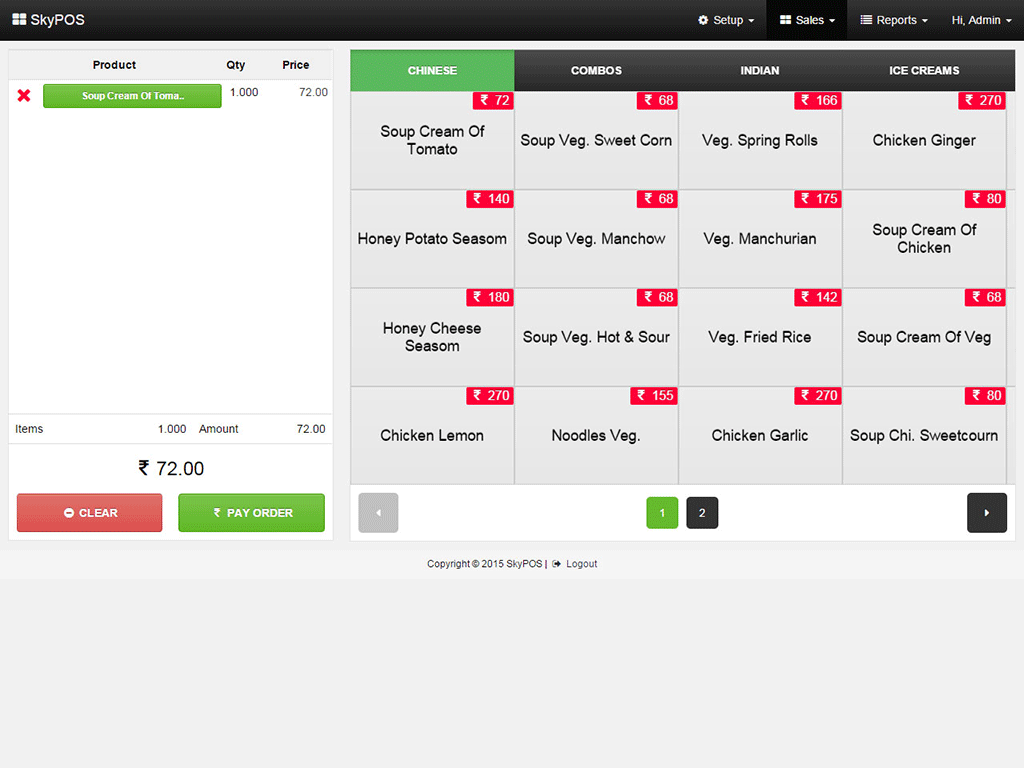 3. Payment Screen
Once the user completes an order, SkyPOS presents the user with the payment screen. Here SkyPOS computes the possible amounts which a customer can submit. User just needs to click on the amount received and SkyPOS automatically calculates the amount to be returned to customer.